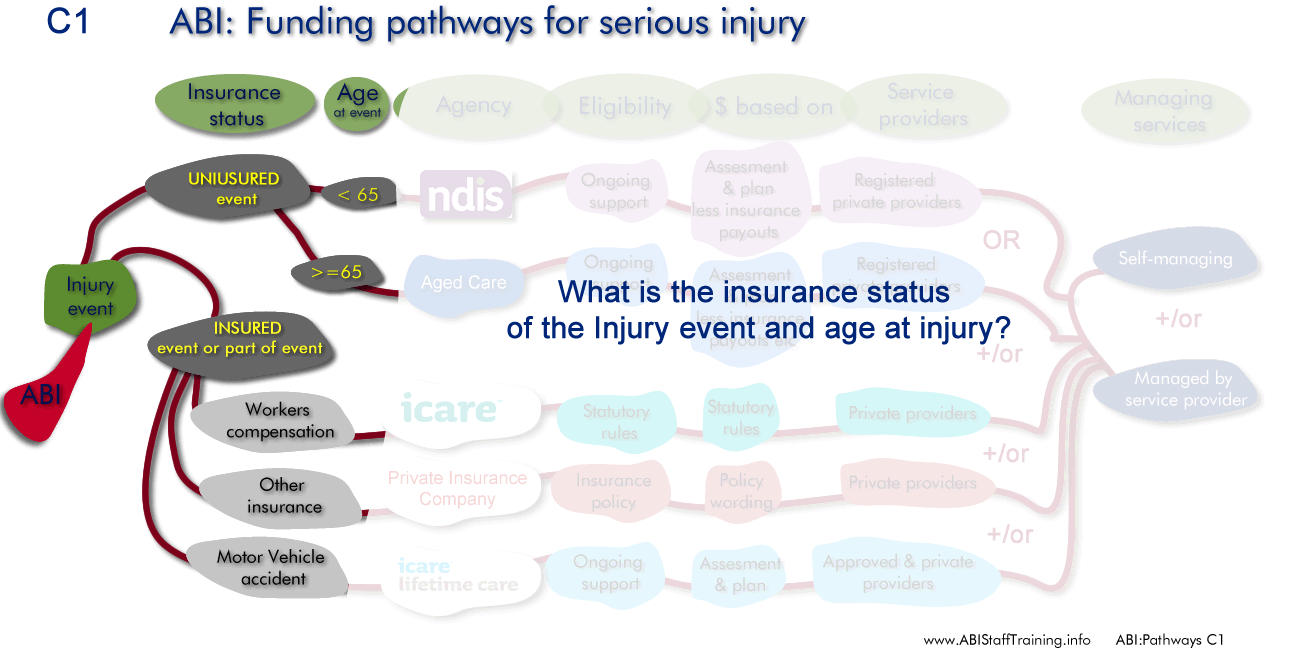 What is the insurance status of the injury event and the person's age at the time of the injury?
The insurance status and/or age at the injury event will determine what sources of funds you are entitled to.
Many injury events are covered by insurance, for example:
Workers compensation
Insurance policies such as income insurance, disability insurance, public liability insurance.
Motor vehicle accident insurance
If the injury event is covered by insurance you may be entitled to insurance payouts from the relevant insurance.
Irrespective of these insurance payouts everyone is covered by the National Disability Insurance Scheme (NDIS) and/or Commonwealth Governments Aged Care Programs including the Commonwealth Home Support Program.
If the age at injury is less than 65 the NDIS applies. If the age at injury is 65 or more the Aged Care Programs apply.
The payments and services provided through the NDIS and Aged Care Programs may be adjusted where the injury event is specifically insured and there are insurance payouts to the person with the ABI.